Bayview legal entered the Google Impact challenge, and by entering they had a chance to win a $500,000 grant. What is the Google Impact challenge you wonder? According to their site, it's:
"Through the Google Impact Challenge, we awarded $5.5 million to Bay Area nonprofits. A panel of advisors helped us select ten nonprofits with innovative ideas      for building a better Bay Area, with the top funding recipients chosen by a public vote."
Out of all the contestants only 6 were chosen to win — Adrian, the executive director came to us with the idea that showing the stories of some of the people they help would tell a compelling enough story. A story that people would want to share, and then vote.

The main thing we thought to add in this video to have it stand out from all the other entries was to add motion graphics to the statistical figures of the cause. To graphically see these figures of solving over 450 cases, preventing 50 evictions, housing 10 families, $200,000 awarded damages really helps people remember the results of this non-profit.
All of our of video shoots have funny things happen in one way or another. One humorous side event was the recruiting of this extra: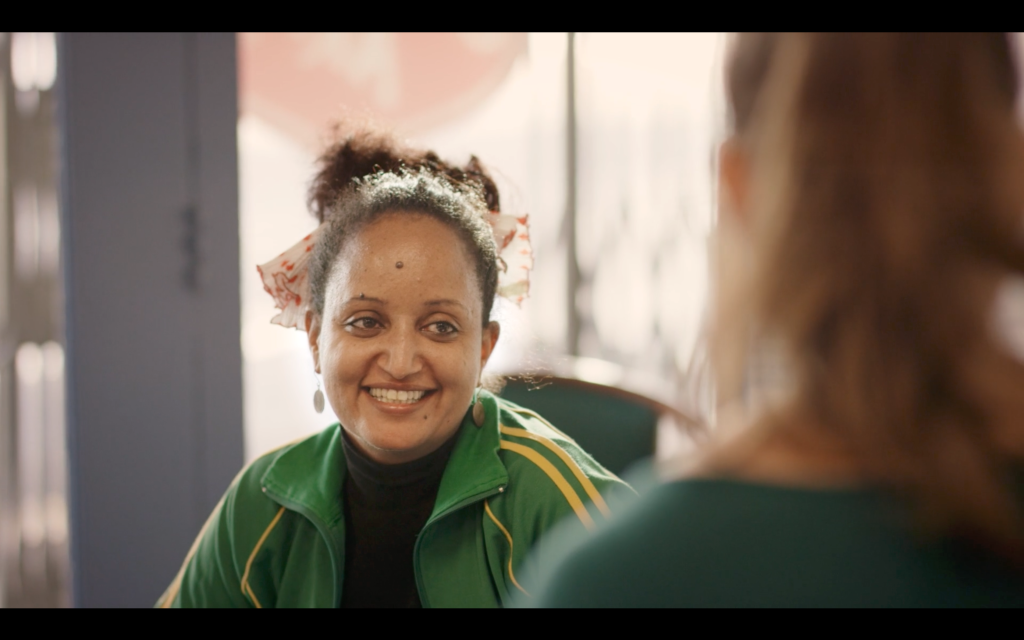 She walked in wanting legal assistance, not knowing we were shooting a video. Incidentally we were prepped for shooting the office area and needed to fill it out with an extra. "Oh great" a staff member said as this lady walks in, "We'll be happy to help you with your housing issues, but first we need you in this video".
When all was said and done, we knew this was a really worthy cause to support. Everyone on the Polygon Visuals team went on the various computers we had access to in order to vote for them.
And in the end. They got the $500,000 grant from Google. We we're stoked for them. That's actually one of my favorite parts of this business: that we get to share in the sense of camaraderie when they experience a huge win.
Following the win, they invited all their friends to their gala, and was kind enough to invite us too. It was super inspiring to see so many people at the gala support their cause.
Reference link:
https://impactchallenge.withgoogle.com/bayarea2015/charity/bhpcommunitylegal